Brew City Big Band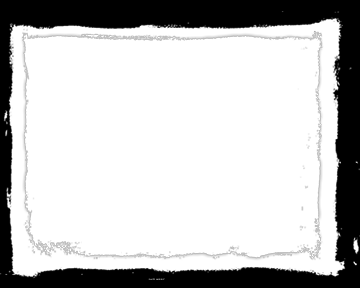 About Us
The Brew City Big Band is a 22-piece big band that performs the music of Glenn Miller, Tommy Dorsey, Benny Goodman, and other big band leaders. We play Swing, Latin, Polka, Jazz, and Waltz music. The Brew City Big Band recreates the fabulous sounds of the 30's, 40's and 50's.
These talented individuals came from all walks of life, but have one goal in mind...to bring back the big band sound for all to enjoy. After hearing just one song, you will know that the spirit of the Big Band Era is alive and thriving. Close your eyes and imagine traveling back to a time that featured lush hamonies and dynamic music.
Our high-powered brass section, rhythmic woodwind section, and in-the-pocket rhythm section flow seemlessly together with our nationally renowned vocalists. Combine this with special effects lighting and a full audio system, and experience the best big band entertainment that Milwaukee has to offer.
Known locally as "Top Shelf," the Brew City Big Band breaks down into this '50s - '80s cover band. We play Rock, Funk, R&B, Pop, Disco, Jump Swing, and Salsa. Expect this group to be high-energy, fun, and exciting.
Past Performances
The Brew City Big Band has entertained crowds of music fans at the Wisconsin State Fair, the Italian Community Center, the Bavarian Inn, the Rock County Fair, Wisconsin Lutheran College, Miller Park, Shorewood Music Series, Ayre in the Square, Burlington B-Town Summer Sounds Music Series, Wisconsin National Air Guard,Germanfest's Battle of the Bands, Milwaukee Zoo Ala Cart, Kohler Arts Center, Washington Park Music Series, the Golden Mast Restaurant, Calhoun Station, the Mitchell Park Domes, and the Immanuel Lutheran Church Family Fun Fest.
Be sure to check out our calendar for upcoming concerts!
The Brew City Big Band has one of the largest musical libraries around! Check out our song list. If there is something you'd like to hear but don't see, send us a request through our contact page.
Big Band Song List
Brew City Big Band Song List, Current as of 8/1/15

| | |
| --- | --- |
| AROUND THE WORLD | MATT MONROE |
| 'TILL THERE WAS YOU | SHIRLEY JONES |
| FLY ME TO THE MOON | FRANK SINATRA |
| ARMED FORCES MEDLEY | GLENN MILLER |
| YOU'RE NOBODY TILL SOMEBODY LOVES YOU | DEAN MARTIN |
| BEI MIR BIST DU SCHOEN | BENNY GOODMAN |
| COME FLY WITH ME | FRANK SINATRA |
| FOR SENTIMENTAL REASONS | NAT KING COLE |
| NON DEMENTICAR | NAT KING COLE |
| MAMBO ITALIANO | ROSEMARY CLOONEY |
| AMERICA THE BEAUTIFUL | SAMUEL A. WARD |
| HAVA NAGILA | HEBREW FOLK SONG |
| WITCHCRAFT | FRANK SINATRA |
| I'M GETTING SENTIMENTAL OVER YOU | TOMMY DORSEY |
| THE MORE I SEE YOU | HARRY WARREN |
| LEAP FROG | LES BROWN |
| AMERICAN PATROL | GLENN MILLER |
| FEELING GOOD | MICHAEL BUBLE |
| QUANDO, QUANDO, QUANDO | MICHAEL BUBLE |
| MOONLIGHT SERENADE | GLENN MILLER |
| A STRING OF PEARLS | GLENN MILLER |
| SATIN DOLL | COUNT BASIE |
| JUST FRIENDS | RED MCKENZIE |
| PENNSYLVANIA 6-5000 | GLENN MILLER |
| IS YOU IS OR IS YOU AIN'T MY BABY | LOUIS JORDAN |
| HOW ABOUT YOU | JUDY GARLAND/MICKEY ROONEY |
| STRAIGHTEN UP AND FLY RIGHT | NAT KING COLE |
| ALMOST LIKE BEING IN LOVE | BILLIE HOLIDAY |
| BLUE SKIES | IRVING BERLIN |
| SWEET LORRAINE | RUDY VALLEE |
| SUMMER WIND | FRANK SINATRA |
| KING OF SWING | BIG BAD VOODOO DADDY |
| EAGER BEAVER | STAN KENTON |
| CUTE | COUNT BASIE |
| CORAZON DE MELON | PEREZ PRADO |
| OH YEAH | BIG BAD VOODOO DADDY |
| CHERRY PINK AND APPLE BLOSSOM WHITE | PEREZ PRADO |
| A NIGHTINGALE SANG IN BERKELEY SQUARE | GLENN MILLER |
| BEER BARREL POLKA | FRANKIE YANKOVIC |
| WHERE OR WHEN | ROGERS AND HART |
| 720 IN THE BOOKS | JAN SAVITT |
| MINNIE THE MOOCHER | CAB CALLOWAY |
| CONTESSA | LENNIE NIEHAUS |
| EMBRACEABLE YOU | GINGER ROGERS |
| PERHAPS PERHAPS PERHAPS | DORIS DAY |
| YOU MAKE ME FEEL SO YOUNG | FRANK SINATRA |
| LIECHTENSTEINER POLKA | WILL GLAHE |
| RELAX MAX | DINAH WASHINGTON |
| SAVE THE LAST DANCE FOR ME | MICHAEL BUBLE |
| WHEN I FALL IN LOVE | DORIS DAY |
| SATURDAY NIGHT | FRANK SINATRA |
| IT HAD BETTER BE TONIGHT | MICHAEL BUBLE |
| IN THE MOOD | GLENN MILLER |
| TUXEDO JUNCTION | GLENN MILLER |
| LITTLE BROWN JUG | GLENN MILLER |
| PATRICIA | PEREZ PRADO |
| SWAY | ROSEMARY CLOONEY |
| I WON'T DANCE | MICHAEL BUBLE/JANE MONHEIT |
| TOO DARN HOT | ELLA FITZGERALD |
| MOONDANCE | VAN MORRISON |
| CLEMENTINE | BOBBY DARIN |
| TEACH ME TONIGHT | FRANK SINATRA |
| MEAN TO ME | BILLIE HOLIDAY |
| TIME ON MY HANDS | ARTIE SHAW |
| TOPSY | COUNT BASIE |
| NEW YORK, NEW YORK | FRANK SINATRA |
| BEGIN THE BEGUINE | ARTIE SHAW |
| ALL OF ME | ELLA FITZGERALD |
| FEVER | PEGGY LEE |
| I CAN'T GET STARTED | BUNNY BERIGAN |
| SPANISH EYES | ENGELBERT HUMPERDINK |
| YOU AND ME AND THE BOTTLE MAKES THREE | BIG BAD VOODOO DADDY |
| MACK THE KNIFE | BOBBY DARIN |
| SENTIMENTAL JOURNEY | LES BROWN |
| BLACK COFFEE | JULIE LONDON |
| WHAT A WONDERFUL WORLD | LOUIS ARMSTRONG |
| BOOGIE WOOGIE BUGLE BOY | THE ANDREW SISTERS |
| BEYOND THE SEA | BOBBY DARIN |
| IT HAPPENED IN MONTEREY | FRANK SINATRA |
| HOT TODDY | TED HEATH |
| AIN'T THAT A KICK IN THE HEAD | DEAN MARTIN |
| STARDUST | TED HEATH |
| YOU'RE NOBODY TILL SOMEBODY LOVES YOU | DEAN MARTIN |
| | |
| --- | --- |
| THAT OLD BLACK MAGIC | SAMMY DAVIS JR. |
| MY WAY | FRANK SINATRA |
| O SOLO MIO | TONY BENNETT |
| NIGHT AND DAY | FRANK SINATRA |
| WHATEVER LOLA WANTS | CARMEN MACRAE |
| CHARLESTON | MACK AND JOHNSON |
| I WISH YOU LOVE | CHARLES TRENET |
| LOVE IS HERE TO STAY | FRANK SINATRA |
| SING SING SING | BENNY GOODMAN |
| THE STRIPPER | DAVID ROSE |
| DO NOTHING 'TILL YOU HEAR FROM ME | DUKE ELLINGTON |
| DON'T GET AROUND MUCH ANYMORE | DUKE ELLINGTON |
| I'LL BE SEEING YOU | GLENN MILLER |
| SAM'S SONG | SAMMY DAVIS JR. AND DEAN MARTIN |
| PINK PANTHER | HENRY MANCINI |
| COME ON-A MY HOUSE | ROSEMARY CLOONEY |
| A FINE ROMANCE | MARYLIN MONROE |
| TOO CLOSE FOR COMFORT | SAMMY DAVIS JR. |
| DEEDLE'S BLUES | DIANE SCHUUR |
| CAUGHT A TOUCH OF YOUR LOVE | DIANE SCHUUR |
| BOTCH-A-ME | ROSEMARY CLOONEY |
| MANGOS | ROSEMARY CLOONEY |
| THANKS FOR THE MEMORIES | BOB HOPE |
| GOD BLESS AMERICA | KATE SMITH |
| I'M A BRASS BAND | SAMMY DAVIS JR. |
| HARD HEARTED HANNAH | JULIE LONDON |
| BIG TIME | LINDA EDER |
| MY HEART BELONGS TO DADDY | JULIE LONDON |
| A LOT OF LIVIN' TO DO | SAMMY DAVIS JR. |
| THE WAY YOU LOOK TONIGHT | FRANK SINATRA |
| ROUTE 66 | NAT KING COLE |
| FACINATION WALTZ | FERMO DANTE MARCHETTI |
| AFTER YOU GET WHAT YOU WANT | MARYLIN MONROE |
| EVERYDAY I HAVE THE BLUES | JOE WILLIAMS AND COUNT BASSIE |
| MOONGLOW | JACKIE GLEASON |
| EL CUMBANCHERO | DESI ARNAZ |
| I'VE NEVER BEEN IN LOVE BEFORE | STAN KENTON |
| SHANGRI-LA | MATT MAINECK |
| ON THE ATCHISON, TOPEKA | JOHNNY MERCER |
| THREE COINS IN A FOUNTAIN | SAMMIE CAHN |
| BEST IS YET TO COME | FRANK SINATRA |
| WHEN YOU WISH UPON A STAR | HARRY JAMES |
| BLUE TANGO | LEROY ANDERSON |
| STRALSUND SAMBA | GUNTER NORIS |
| ALL ABOUT THAT BASS | MEGHAN TRAINOR |
| MAMBO SWING | BIG BAD VOODOO DADDY |
| WHY DON'T YOU DO RIGHT | PEGGY LEE AND BENNY GOODMAN |
| A KISS TO BUILD A DREAM ON | JIMMY DORSEY |
| LA VIE EN ROSE | EDETH PIAF LOUIS ARMSTRONG |
| DADDY'S LITTLE GIRL | EL MARTINO |
| FROM RUSSIA WITH LOVE | JAMES BOND MEDLEY |
| OVER THE RAINBOW | JUDY GARLAND |
| WHEN YOU'RE DRINKING | DEAN MARTIN |
| PLEASE DON'T TALK ABOUT ME | DEAN MARTIN |
| MOON RIVER | ANDY WILLIAMS |
Top Shelf Song List
Top Shelf Song List, Current as of 8/1/15

| | |
| --- | --- |
| TEQUILA | THE CHAMPS |
| KNOCK ON WOOD | EDDIE FLOYD |
| RESCUE ME | FONTELLA BASS |
| CHAIN OF FOOLS | ARETHA FRANKLIN |
| SON OF A PREACHER MAN | DUSTY SPRINGFIELD |
| RESPECT | ARETHA FRANKLIN |
| I WILL SURVIVE | GLORIA GAYNOR |
| 25 OR 6 TO 4 | CHICAGO |
| SPLISH SPLASH | BOBBY DARIN |
| ROCK AROUND THE CLOCK | BILL HALEY AND THE COMETS |
| BAREFOOTIN' | ROBERT PARKER |
| WHOLE LOTTA SHAKIN'/GREAT BALLS OF FIRE | JERRY LEE LEWIS |
| NOBODY BUT ME | LOU RAWLS |
| SWEET HOME CHICAGO | THE BLUES BROTHERS |
| VEHICLE | THE IDES OF MARCH |
| WIPE OUT | THE SURFARIS |
| AT LAST | ETTA JAMES |
| CRAZY | PATSY CLINE |
| JUMP, JIVE, AND WAIL | LOUIS PRIMA |
| CAN'T HELP FALLING IN LOVE | ELVIS PRESLEY |
| MAMBO SWING | BIG BAD VOODOO DADDY |
| HOT STUFF | DONNA SUMMER |
| DON'T BE CRUEL | ELVIS PRESLEY |
| YMCA | THE VILLAGE PEOP.LE |
| LAST DANCE | DONNA SUMMER |
| BRICK HOUSE | THE COMMODORES |
| RETURN TO SENDER | ELVIS PRESLEY |
| SHAKE, RATTLE, AND ROLL | BILL HALEY AND THE COMETS |
| TEDDY BEAR | ELVIS PRESLEY |
| IT'S NOW OR NEVER | ELVIS PRESLEY |
| BLUE CHRISTMAS | ELVIS PRESLEY |
| HAVE YOURSELF A MERRY LITTLE CHRISTMAS | LOU RAWLS |
| LIVING ON A PRAYER | BON JOVI |
| YOU AND ME AND THE BOTTLE MAKES THREE | BIG BAD VOODOO DADDY |
| DISCO INFERNO | THE TRAMMPS |
| SUPERSTITION | STEVIE WONDER |
| TAKIN' CARE OF BUSINESS | BACHMAN-TURNER OVERDRIVE |
| IN THE MIDNIGHT HOUR | WILSON PICKET |
| I FEEL GOOD | JAMES BROWN |
| DOMINO | VAN MORRISON |
| BLACK MAGIC WOMAN | SANTANA |
| BROWN EYED GIRL | VAN MORRISON |
| MUSTANG SALLY | WILSON PICKET |
| ADDICTED TO LOVE | ROBET PALMER |
| MY SHARONA | THE KNACK |
| BILLIE JEAN | MICHAEL JACKSON |
| WHERE DID OUR LOVE GO | THE SUPREMES |
| BABY LOVE | THE SUPREMES |
| YOU CAN'T HURRY LOVE | THE SUPREMES |
| STOP IN THE NAME OF LOVE | THE SUPREMES |
| IT'S IN HIS KISS | THE SHIRELLES |
| QUANDO, QUANDO, QUANDO | MICHAEL BUBLE |
| DANCING QUEEN | ABBA |
| LAND OF 1000 DAMCES | WISLON PICKET |
| CALL ME | BLONDIE |
| BOOGIE OOGIE OOGIE | TASTE OF HONEY |
| LOVE SHACK | THE B-52'S |
| TENNESSEE WALTZ | PATSY CLINE |
| HIT ME WITH YOUR BEST SHOT | PAT BENETAR |
| GET INTO THE GROOVE | MADONNA |
| SWEET CAROLINE | NEIL DIAMOND |
| SHOUT | ISLEY BROTHERS |
| TELL MAMA | ETTA JAMES |
| RUN AROUND SUE | DION AND THE BELLMONTS |
| SMOOTH OPERATOR | SADE |
| MATERIAL GIRL | MADONNA |
| STAND BY YOUR MAN | PATSY CLINE |
| OLD TYME ROCK 'N ROLL | BOB SEGER |
| DON'T STOP BELIEVIN' | JOURNEY |
| SPOOKY | DUSTY SPRINGFIELD |
| LADIES NIGHT | KOOL AND THE GANG |
| GET DOWN ON IT | KOOL AND THE GANG |
| MICKEY | TONI BASIL |
| CRACKLIN' ROSIE | NEIL DIAMOND |
| ISN'T SHE LOVELY | STEVIE WONDER |
| JUST THE WAY YOU ARE | BILLY JOEL |
| KING OF THE ROAD | ROGER MILLER |
| FIESTA | THE POGUES |
| UPTOWN FUNK | BRUNO MARS |
| I WANT YOU TO WANT ME | CHEAP TRICK |
| SPANISH BOMBS | THE CLASH |
| RUDIE CAN'T FAIL | THE CLASH |
| IT'S NOT UNUSUAL | TOM JONES |
| SUPERMAN | GOLDFINGER |
| STUCK IN THE MIDDLE WITH YOU | STEELER'S WHEEL |